2022'S TOP PAINT TIPS – WITH LEYLAND SDM AND LITTLE GREENE

When it comes to paint, there are always new and exciting ways to create an impressive effect in a room with minimal expenditure. We've come a long way from a feature wall being considered adventurous. Here, in partnership with luxury eco-friendly paint brand Little Greene, we look at some of the latest trends.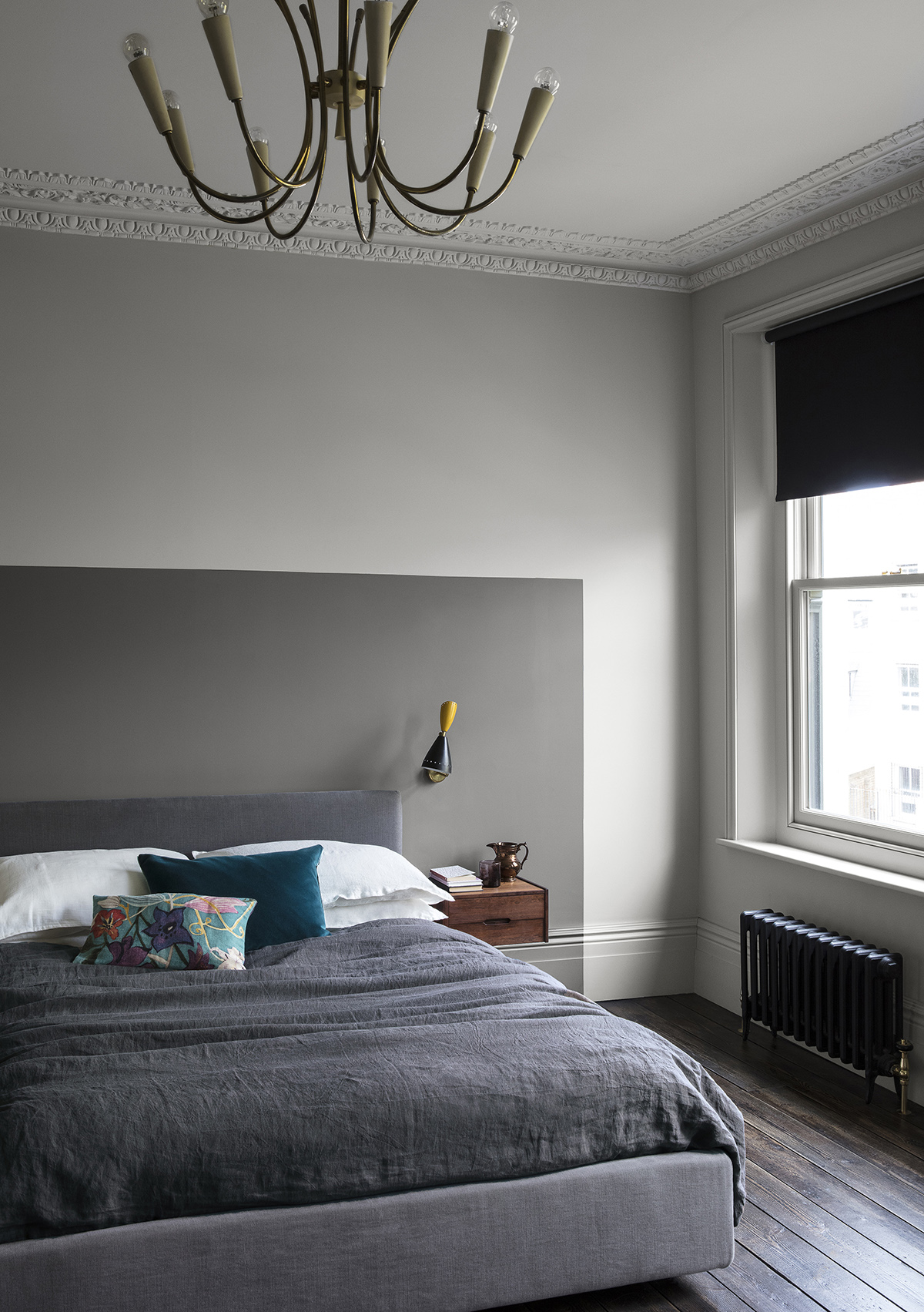 Paint a faux headboard
If you haven't got a headboard behind your bed, creating one using paint can be surprisingly effective. You could go all out and attach mouldings to the wall behind the bed in a square or rectangle and paint the inside – but a half-circle painted directly to the wall in your favourite colour can be equally as effective.
To paint a flawless half-circle, hammer a small nail at the top of the skirting board where you want the centre of the 'headboard' to be. Cut some string depending on how wide you want the headboard to be, leaving 8cm on each end. Tape one end of the string to a very small pencil or piece of chalk and tie the other to the nail. Pull the string taut and sketch out the half-circle shape from one end to the other. With the shape in place, simply use a small paintbrush to accurately paint the edges before filling in with a roller.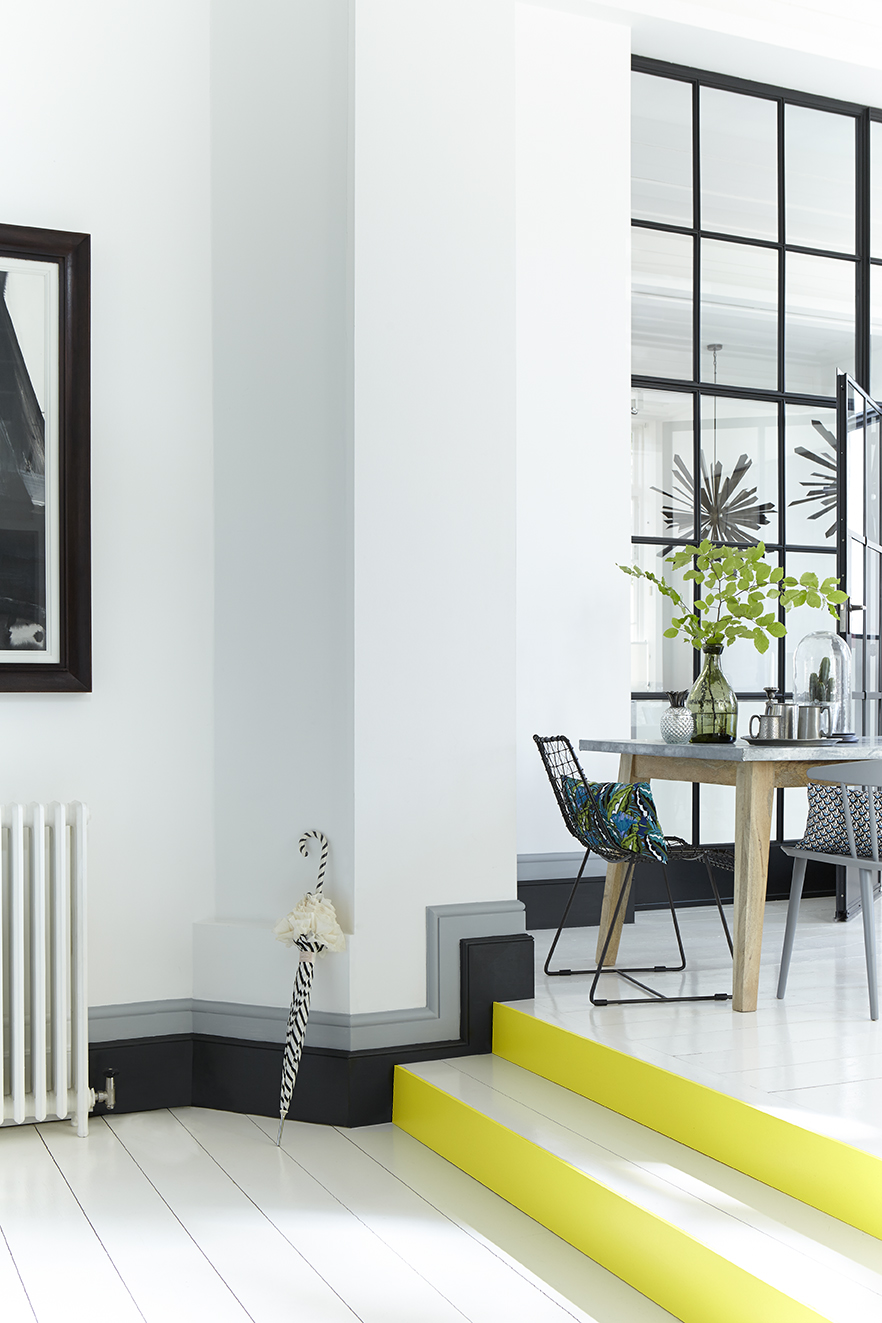 Paint the stairs
The hallway is really important as it's the first thing people see when they come in your house. Have you thought about painting the stairs? If you're feeling brave, how about painting them different colours? Remove any old carpet and prepare the stairs by filling in any holes with wood filler and sanding until smooth. Next, make sure you choose the right paint. Little Greene's Intelligent Floor Paint is ideal as it's low odour, washable and very durable. Crucially, it dries quickly, meaning you won't be stuck either upstairs or downstairs for too long.
Little Greene says: "Bear in mind that, whilst these finishes will be dry in a few hours, they take a few days to fully harden."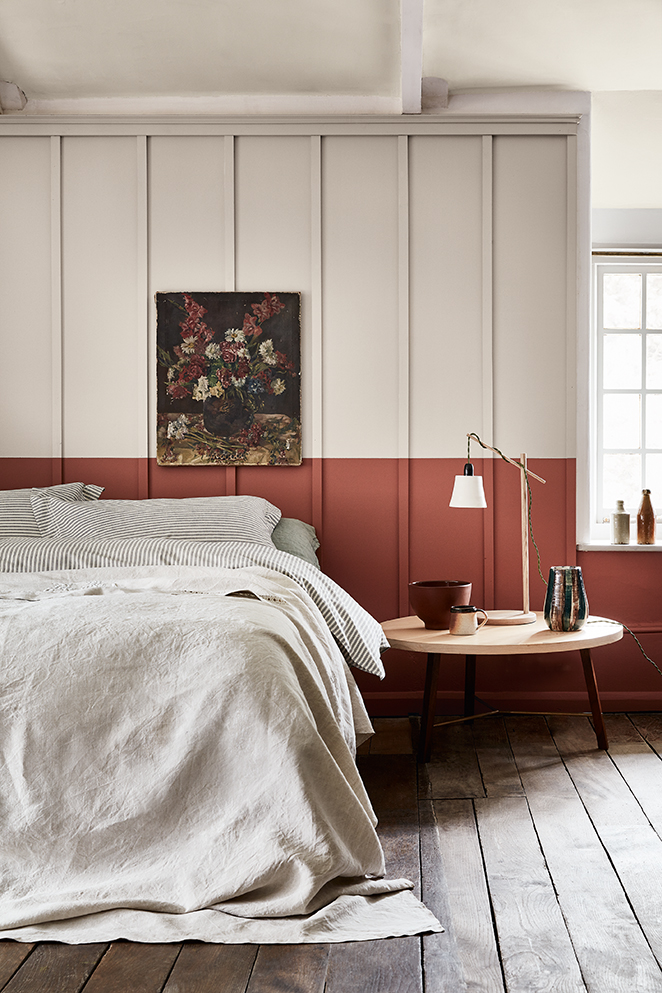 Abandon line perfection
Painting the top half of a wall a different colour to the bottom half is nothing new. What is a bit leftfield, though, is ditching the perfect masking tape line between the two and going for a more natural 'unfinished' look. It's beautifully easy to do. Simply get yourself into artistic mode and roller up to your desired height, allowing it to go slightly higher in some parts than others. The soft edge creates an eclectic feel. Little Greene's Absolute Matt Emulsion range would be ideal for this as it provides a sublime chalky finish, often referred to as 'dead matt' or 'flat matt'.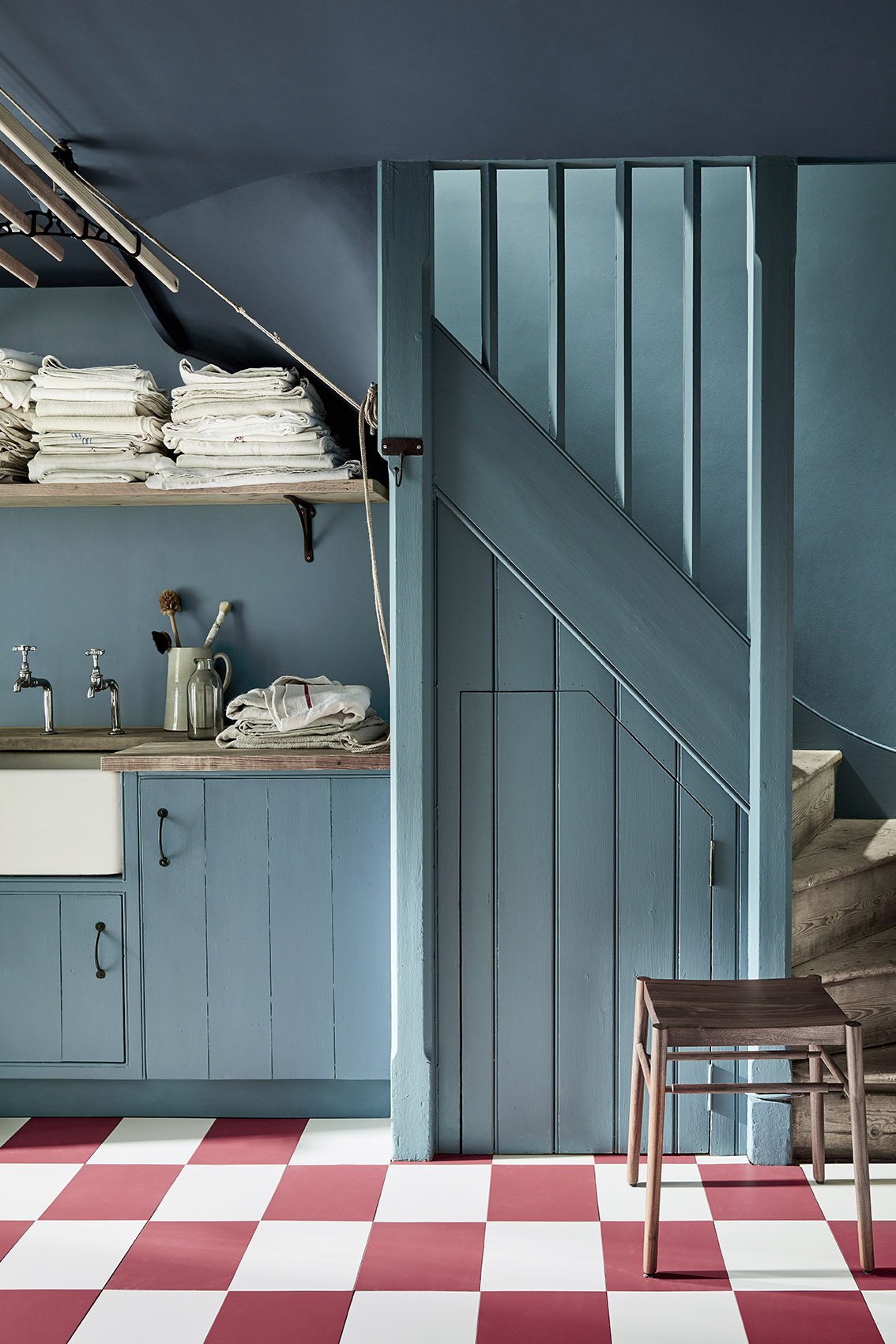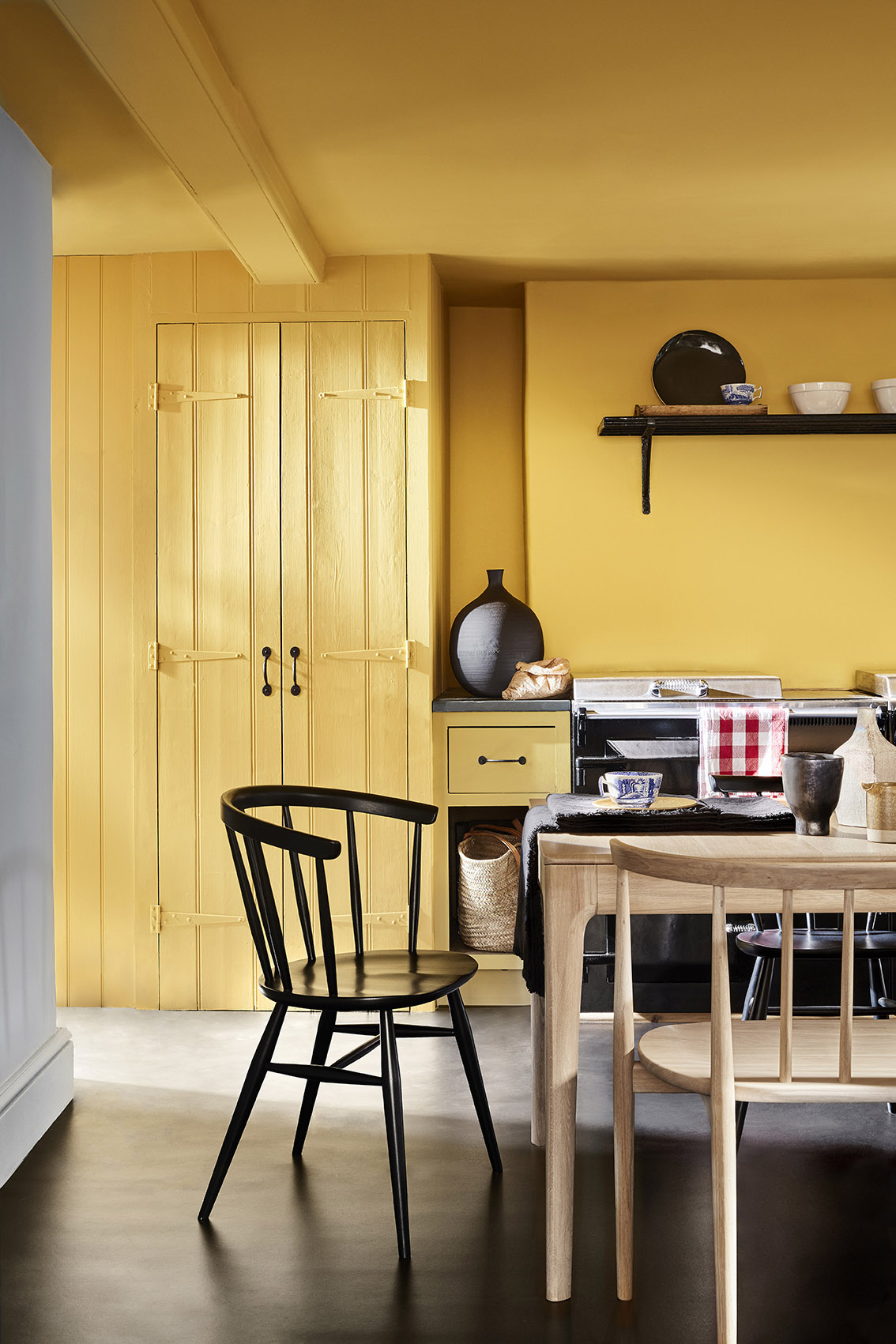 Paint the woodwork…and anything else
This is a rising trend and something we think you'll be seeing a lot more of in the months and years to come. When painting a wall, what do you do when you get to a radiator or a door? Previous logic would dictate you go around it and paint the feature a different colour, probably white.
Why not go out on a limb and just keep going with the same colour as the walls? This will help create a uniform look and also helps to hide ugly radiators. If you're really bold, you could even paint the ceiling the same colour. This will draw the eye up and create the illusion of a larger room and higher ceilings. A dark colour on the walls and ceiling can be a little overwhelming, though. Little Greene's Intelligent Gloss is ideal for use on interior woodwork and metals and provides a sophisticated sheen-level of 85% .
Little Greene top tip: Never paint a hot radiator, or use central heating to assist with the drying of a newly painted radiator – this work needs to be started and finished while the radiator is at room temperature.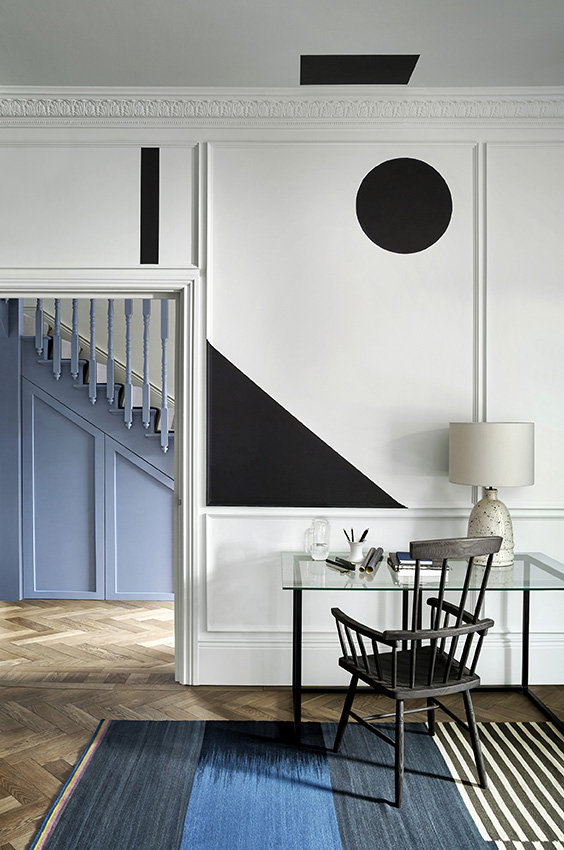 Create your own eye-catching pattern
Showcase your design skills by creating your own interesting design using just a roll of masking tape. First, paint the whole wall one solid colour and wait for that to dry. Next, mark out the geometric shapes with masking tape. Do not skrimp here – use good quality tape such as Frogtape to ensure the paint does not seep into other areas. Shapes marked out, paint each section in your desired colour. Once dry, remove all the tape, stand back and admire.