LEYLAND SDM EALING TO REPOPEN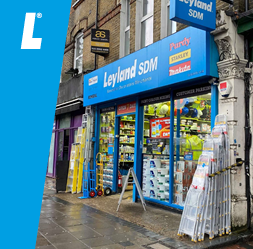 We are please to announce that our Ealing store will be reopening from Monday 4th March to provide essential decorating, DIY and maintenance products to the local area.
We have put measures in place to allow the store to resume its service from Monday, while adhering to all government guidelines on social distancing by limiting customer access in the store.
Throughout this challenging period, the government advice has been that hardware stores can remain open but ensuring the safety of our customers and colleagues has been our No 1 priority.
With that in mind, we have kept stores open where we can successfully implement social distancing and Ealing now falls into that category, albeit we will have to limit the access customers have to the store.
The branch will be open from 8am-5pm from Monday to Saturday but closed on a Sunday.