LEYLAND SDM EXPERTISE HELP IN WORLD-ACCLAIMED RESTORATION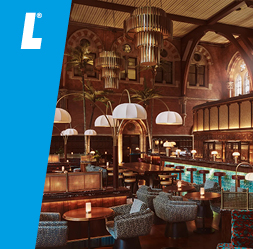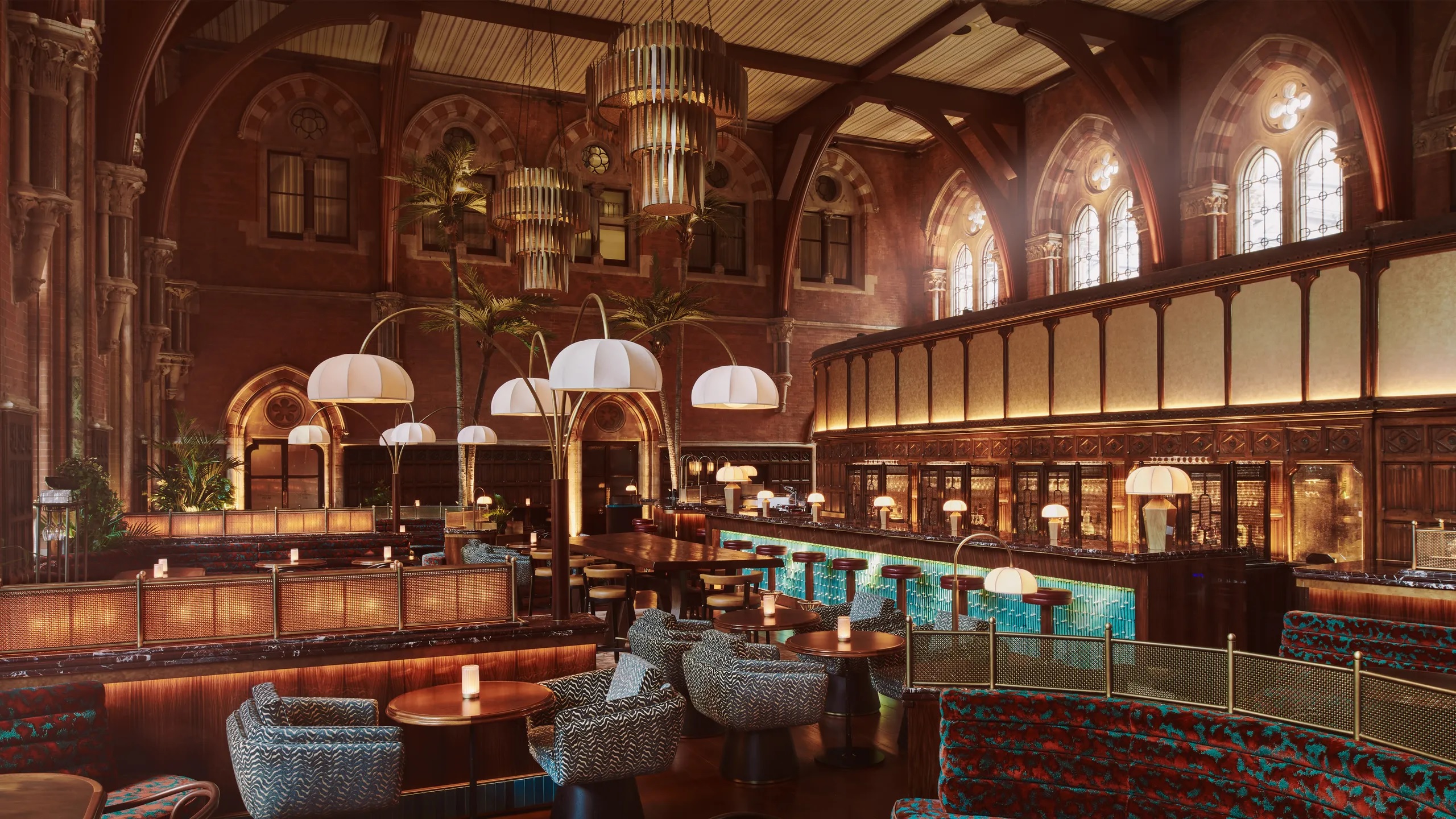 Leyland SDM has played a key role in the renovation of a famous Gothic Revival building in the heart of London.
Experts at Leyland SDM offered specialist advice and guidance during the complete overhaul of the Booking Office 1869 restaurant and bar at the world-renowned St Pancras Renaissance Hotel.
The new-look 120-seat restaurant has been hailed as "perfection" and "exceptional" by design experts.
Leyland SDM's Camden store manager Jon Bowen was involved in the makeover planning with regular visits to site to advise on the best paints and materials to use.
Jon said: "We were delighted to be involved in this project. The finished Booking Office 1869 is quite stunning.
"It's a Grade II listed building so it needed very specific work doing to it.
"We worked with the main contractor, Build2Design, to offer advice on the right paints, stains and accessories to ensure the finish was in keeping with the history of the building and the vision.
"The floor is oak so we were able to provide the best stain for that and there were also a lot of metal beams which required specialist paint.
"Our colour matching service ensured that each tone was matched exactly."
Jon said the relationship began as Leyland SDM was able to source materials when other decorating merchants were unable to.
"Some merchants are having huge stock shortages so Build2Design were impressed that we were able to provide exactly what they required when others couldn't," said Jon.
"That really got the relationship off on a good footing and we were able to build on the trust from there. It was a fantastic project to be involved in."
The Renaissance Hotel was first opened in 1873 and became a gem of the Victorian era before falling derelict and housing illegal raves in the 1980s.
Property developer Harry Handelsman bought the hotel and embarked on what has been described as "the most significant renovation in London's recent history".
After a 10-year and £200m restoration project, the 245-room hotel reopened in 2011 to great acclaim. This new-look restaurant and bar, located in the former ticket office of St Pancras Station, is the next step of the project.
It includes several eight-metre tall palm trees, three pendant lights made of 267 brass leaves each and a 22-metre-long bar.
Imagined by famed designer Hugo Toro, Booking Office 1869 has an overall colour palette of warm reds, honey and gold with a series of huge oriental style arches.