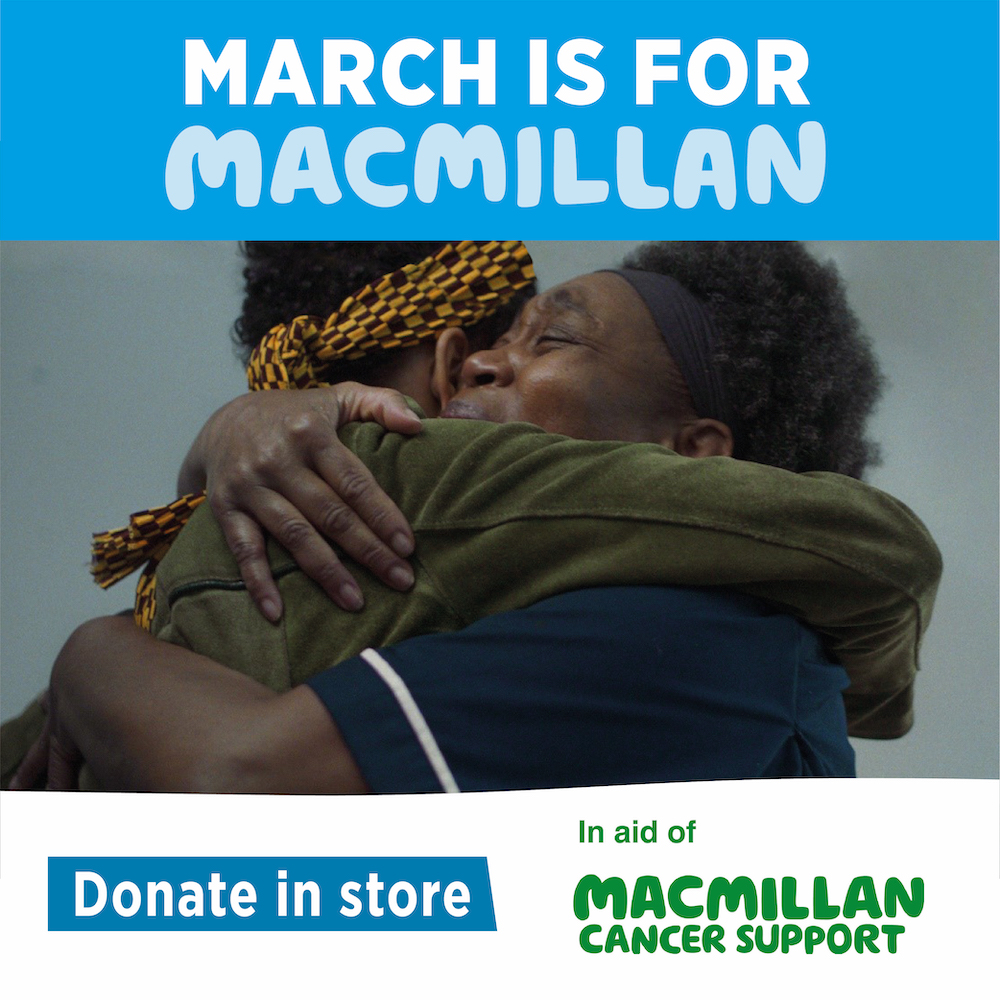 Macmillan Cancer Support Fundraising
This March we are helping to paint a bright future for Macmillan Cancer Support by dedicating the whole of March to fundraising for the charity.

We have vowed to raise at least £20,000 through our 'March is for Macmillan' campaign. In October, our fundraising helped to raise more than £24,000 for the charity.
This March Leyland SDM and GDC are supporting Macmillan Cancer Research with our 'March is for Macmillan' fundraising campaign to support front line services which have been greatly affected by the coronavirus pandemic. We are asking our colleagues to encourage their customers to donate at every transaction during this period.
How can you help?
Macmillan is the UK's leading cancer support charity, with an ambition to be there for everyone from the moment they are diagnosed. The charity has worked to intensify its offering during the pandemic.
From 1st - 31st March, Customers at each of our 24 stores will be invited to increase the value of their shop by £1 to make a donation to the charity.
You can donate in any of our stores from 1st - 31st March. Find your local store here.