Based in Dorset since 1946, Farrow & Ball creates deeper, richer paint colours in an eco-friendly water base. Visit your local Leyland SDM location to discover a selection of high-performance interior and exterior paint finishes, from the washable matt finish of Modern Emulsion to ultra-durable Exterior Masonry, in a distinctive palette of colours ranging from historic neutrals to nature-inspired brights.
FARROW & BALL SAMPLES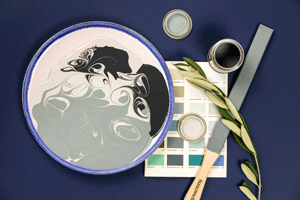 With every colour in its core range and Colour by Nature collection available as a true-to-colour sample pot, it's easy to test your favourite Farrow & Ball shades at home before taking the plunge with full-sized tins. Each sample pot contains 100ml of Farrow & Ball Estate Emulsion, giving you 100% colour accuracy and the best possible idea of your finished result.
ECO-FRIENDLY PAINT
Back in 2010, Farrow & Ball became the first manufacturer in its industry to switch to an entirely water-based range of paints. Since then, every finish – from the brand's signature matt Estate Emulsion to its ultra-reflective Full Gloss – has been made to low-odour, low-VOC, eco-friendly formulas to help transform homes effortlessly and sustainably.
THE COLOURS OF NATURE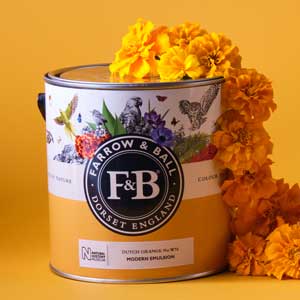 Colour by Nature is a palette of 16 Farrow & Ball colours created in partnership with the Natural History Museum in London. Taking its inspiration from precious gems, lush foliage, vibrant blooms and the diverse hues of the animal kingdom, the collection has been thoughtfully crafted to bring the true colours of nature to your home, both inside and out.
FARROW & BALL IN-CAN TINTING
With the new in-can tinting service from Farrow & Ball, select Leyland SDM stores can now create any combination of colour and finish you might need for your project* – all with same-day availability, all using the same high-quality ingredients and precise blends of pigment as ready-mixed Farrow & Ball paints.
*Excludes specialist finishes Limewash and Soft Distemper.
DURABLE FINISHES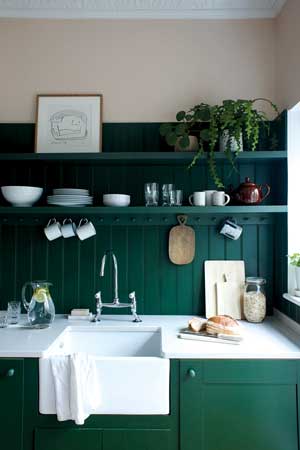 The Farrow & Ball Modern range is a match made in heaven for busy homes, pairing a durable matt emulsion for walls and ceilings with a super-tough eggshell for wood, metal and furniture. Both finishes are washable, scuff-proof and protected against mould, making them ideal for the busiest and most moisture-prone spots in the home – even kitchens and bathrooms.
THE FARROW & BALL LOOK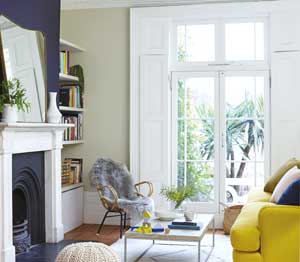 The unmistakable chalky matt of Estate Emulsion creates what many think of as the signature Farrow & Ball look. Made with the finest pigments and an eco-friendly water-base, its flat, velvety finish minimises imperfections and scatters light to give the truest, richest representation of Farrow & Ball's distinctive colours.
EXTERIOR FINISHES
Transform your outdoors with a choice of three ultra-durable finishes for masonry, metal and wood. Farrow & Ball Exterior Eggshell, Full Gloss and Exterior Masonry give you the flexibility to makeover a wide range of exterior surfaces in a huge selection of shades, offering colour and protection for up to 15 years.