Established in 1985, Leyland SDM started trading with a single store in Central London, supplying local tradespeople as a Specialist Decorators' Merchants with paint and decorating materials.
Today the business has grown to become one of the most recognisable and trusted decorating and DIY retail brands in Central London. We have 33 conveniently located stores in some of London's most prominent locations including King's Road Chelsea, High Street Kensington, Shaftesbury Avenue, Victoria, Clerkenwell, Notting Hill and Clapham High Street.

As a trusted retailer of some of the biggest and best known UK DIY brands including Dulux Trade, Leyland Trade, Stanley, Ronseal and DeWALT, we offer a comprehensive range of thousands of products across all departments of decorating and DIY in each of our stores.

Each week we provide market leading DIY products, advice and customer service to thousands of customers. We are proud to call ourselves London's local DIY stores.
Our Objective
Our goal is simple: to make decorating and DIY products used by the professional trades more accessible and available to all.

To achieve this we have embraced the changes in our marketplace and introduced modern retail techniques to our business model, invested heavily in staff training, built stronger relationships with suppliers and l istened to our customers to bring us closer to the communities that we serve.
We will continue to expand in London, meeting the ever increasing demand of the vibrant residential property refurbishment and development market.

What We Offer
The DIY market is dominated by out of town industrial estate based superstores. With the exception of an abundance of parking they are anything but convenient. Their corporate approach to retail seems to have forgotten that customers need support and advice.
We offer conveniently located, community based stores within which everyone from a home owner to a contractor, can buy the necessary decorating products they need to complete any project as well as obtain specialist guidance and advice.
By listening to our customers we have increased our stock portfolio over many years to ensure that we have everything our customer needs to maintain their property.
Our stores provide easily accessible stock in modern, spacious and well-lit environments replacing the conventional trade counter approach that many DIY retailers continue to employ.
Our staff are highly trained and have a wealth of product knowledge and are more than happy to provide the necessary assistance to our customers so that they can tackle their projects with confidence.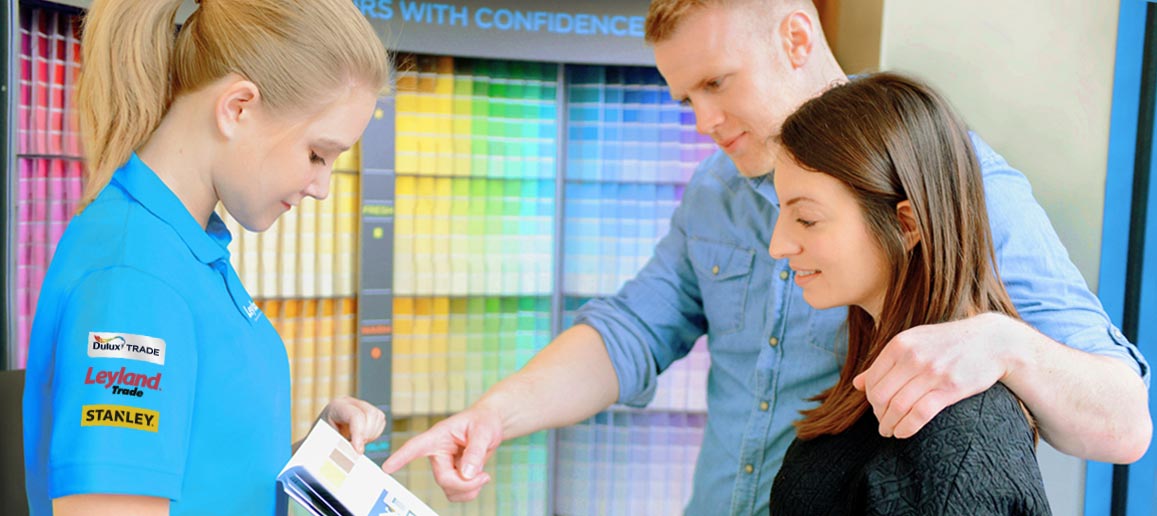 We Know Our Customers
The greatest focus for our business is our customers.
Whilst we continue to supply the professional trade market we know the significant commercial impact we have on the communities within which we are located. Residents benefit from the support of a local DIY merchant for advice on everything from changing a light bulb to home redecoration projects. Local businesses benefit from the high footfall that the demand for our products create.
We continuously aim to provide convenient DIY and household products to not only homeowners but businesses and other residential or developmental properties in the immediate vicinity of our stores.